What is VPN and Why You Should Use it?
What is VPN?
VPN Stands for Virtual Private Network. It creates a secure private connection over a public or private network. Many companies and Government agencies also use this technology to allow their remote users connecting to a private network securely. However, these days most of the users use VPN to hide their real IP and unblock services/websites that are not available in their region.
Why Should You Use VPN?
There are 3 primary reasons to use VPN that are as follows;
It creates a secure encrypted connection to protect your data and information from prying eyes.
VPN can unblock websites and services that are not available in your region. For example, Spotify isn't available in India, but your can still create and account and use it without any issue as long as you can use a virtual location where Spotify is available. So VPN app or extensions can be used to change virtual location.
Hide Your Real IP or Internet Identity
How to use a VPN App on Smartphones?
Step 1: Download a VPN App
There are many VPN apps that you can use. Most of them allow testing the service for free. For example, you can download Rocket VPN app from Google PlayStore or App Store to get 250MB usage every month for free, and if you want more you can upgrade to a premium plan to enjoy unlimited usage and faster connectivity.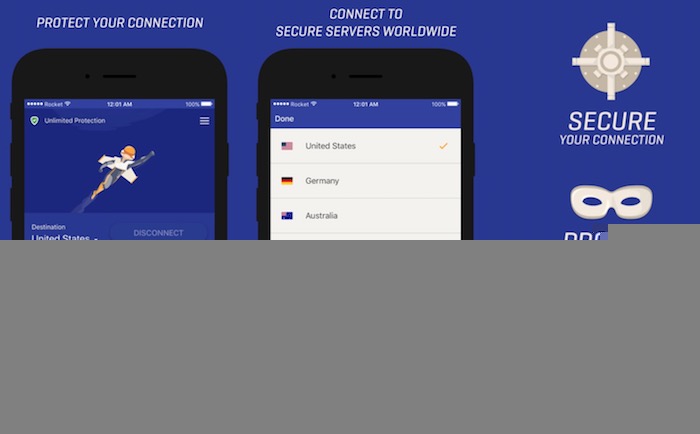 Step 2: Launch The App and Install a Virtual Network Profile
Whether you are using an Android Phone or iPhone, you will have to install Virtual Network profile. However, there is not so much to do. When you try to connect to the virtual network for the first time it will ask to install the profile. All you have to do is accept and follow the screen's prompt and the profile will be installed itself.
Step 3: Start Using Secure Connection
Once the profile is installed, VPN should be connected. Now you can launch the browser and start using a secured connection. If you want to use an app, like Spotify or any other app that wasn't working before in your country you can use these apps now. At first, you will have to know what countries the app/service works, and then connect to that country, and then launch the app. Most of the apps and services are available in the United States, so you can use the VPN app to connect to the US and start using without any issue.