Shrug Emoji or Emoticon Meaning and Definition
What Does Shrug Emoji or Emoticon Mean?
Shrug Emoji is used during Chat on Social Media and Messenger Applications. It is used when you don't know about a particular topic or you don't have enough knowledge.
Why Don't I See Shrug Emoji on my iPhone, iPad or Mac?
iOS devices and Mac doesn't include a Shrug Emoji, so you won't find it. You will have to get the help of other website or app. Apple will include Shrug Emoji from iOS 10.2 and macOS 10.12.2. So there is no need to worry.
How Does Shrug Emoji Looks Like?
Shrug Emoji may look little different depending on the device you are using. Here are some of the Devices/Brand and Shrug Emojis.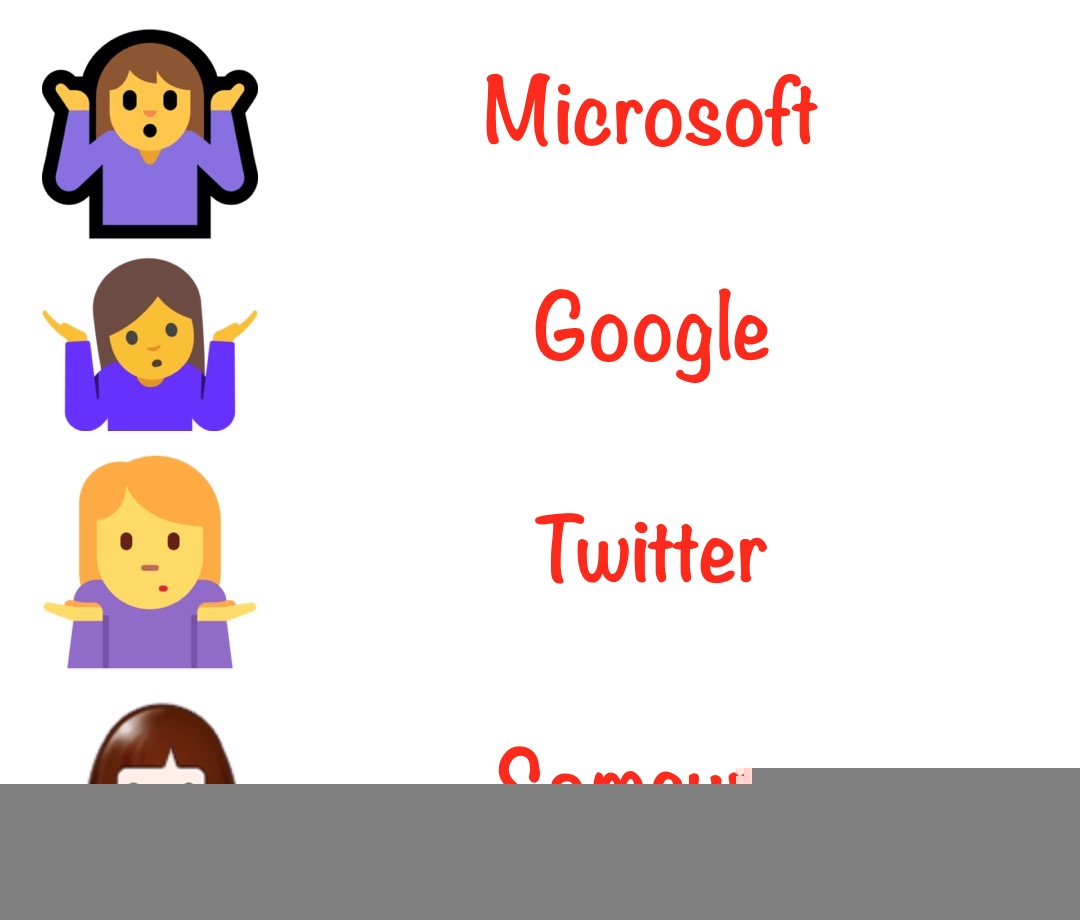 Shrug Emoticon
As far as emoticon is concerned, Shrug Emoticon is typed like this ¯\_(ツ)_/¯
How to Type Shrug Emoji?
While Typing or chatting, tap on Smiley icon on your Smartphone/Tablet, you will see Shrug Emoji. Tap on Shrug Emoji to use it. If Shrug Emoji is not available on your device, you can use a third party website or emoji application to Copy and Paste.